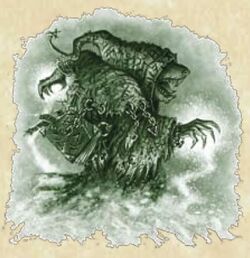 The Art of the Silent Death wasn't the only thing Clan Eshin brought back when they returned from Cathay. A few Skaven delved into the black arts of magic. Blending what they already knew of the warp with the techniques used by Cathay sorcerers, they developed a new lore, one that serves to enhance their Clan's power and mystique. Eshin Sorcerers are mysterious, rare, and keep to themselves; they are well aware that the Grey Seers brook no competition from other Skaven spellcasters.
Ad blocker interference detected!
Wikia is a free-to-use site that makes money from advertising. We have a modified experience for viewers using ad blockers

Wikia is not accessible if you've made further modifications. Remove the custom ad blocker rule(s) and the page will load as expected.