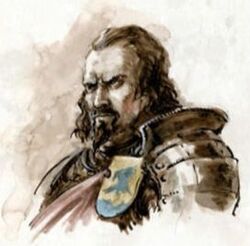 A serial womaniser, Harald Dreist took a commission in the Nordland Seahawks to avoid reprisals from the cuckolded nobles of that state – amongst whom the Elector of Nordland could be counted. Despite his chequered background, Dreist proved an effective disciplinarian and a valiant warrior. Sadly, Dreist's sanity crumbled in later years, and he spent much of the End Times confined to Druchoft Sanitorium.[1a]
Ad blocker interference detected!
Wikia is a free-to-use site that makes money from advertising. We have a modified experience for viewers using ad blockers

Wikia is not accessible if you've made further modifications. Remove the custom ad blocker rule(s) and the page will load as expected.